Hey engineers, you can now use Five Flute to power your 2d engineering drawing reviews! Stop printing paper copies, creating slide decks, or emailing pdfs and screenshots. Start using Five Flute as your central hub for 2D markup and review. We've built an entirely new workflow in Five Flute to help you run seamless drawing reviews in one shared space, here's how it works.
Don't want to read the rest? Give it a test drive yourself with this interactive markup demo, no account required!
Setting up a review
Setting up a new drawing review takes less than one minute - just upload drawings and assign reviewers. Notifications keep everyone in sync about their participation.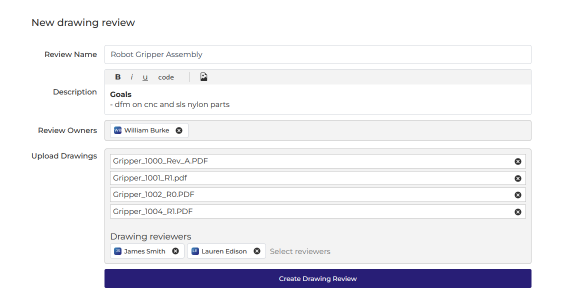 Markups: capture feedback directly on drawings
Five Flute helps you communicate in context by giving you a toolkit for drawing review. Reviewers can markup, comment and sketch directly on drawings to clearly identify issues. Markups can turn into conversations allowing anyone on the team to respond directly to each piece of feedback without leaving the drawing.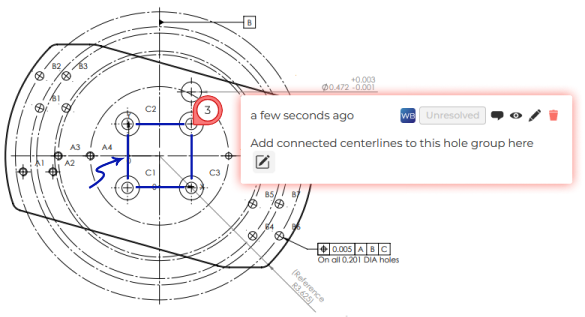 Close the loop
As a drawing owner you get a single view of all the requested changes to every drawing. This lets you fly through any drawing changes, easily mark issues resolved, or communicate with your team to find a solution together.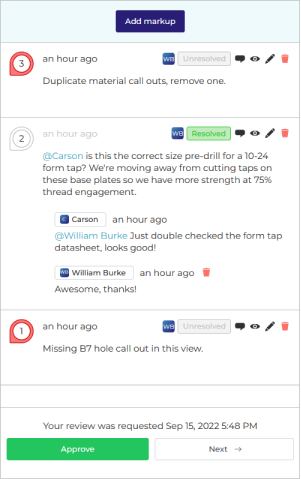 Closing the loop isn't just about making the right changes, its also about giving reviewers a toolkit to know that their feedback has been addressed. That's why we built drawing version management and comparison directly into Five Flute reviews. You can upload new versions of drawings to any active reviews. A built in toggle button allows reviewers to diff between versions of the drawing. This makes it easy to visually identify that all markup has been resolved before approval. Check out this video to see it in action.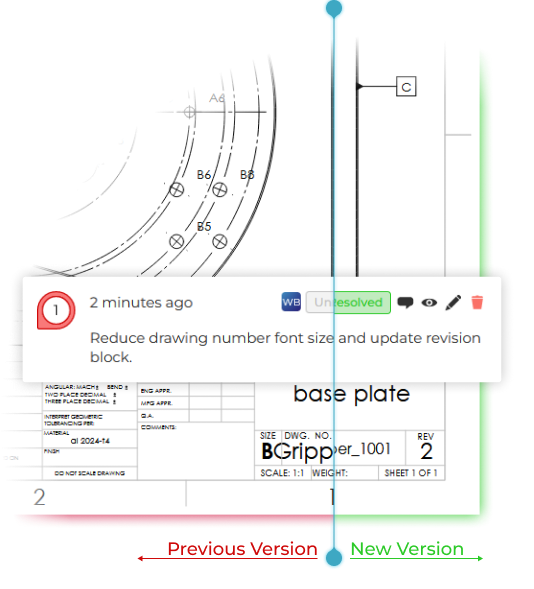 Get a high level view
A simple dashboard view gives you the visibility to ensure all drawing output has been reviewed by the right reviewers and every piece of markup has been resolved before approval. Track markup resolution and approval progress at a glance.
Try it out for free!
If you want to know how to level up your hardware engineering and product design collaboration just request a demo or reach out to our team. Thanks for reading!